Strategic Enterprise Development Inc. -


National Campaigns - (summary, PDF, news - en route)

Advance into the direction of the future,
the extra-ordinary vision
CCFR - The Canadian Coalition for Firearm Rights
-
https://firearmrights.ca/en/home/


CCDAF - Le Coalition Canadienne pour le Droite des Armes
à
Feu
-
https://firearmrights.ca/fr/accueil/
✰
Exoneration Projects and Gun rights in a whole new light…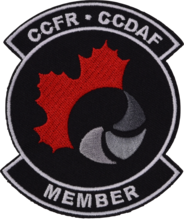 Amplified with the alternate reality creation engine…
✰
Join Strategic Enterprise at a 50% disount ($25.00) when you are a member of CCFR-CCDAF, send the difference for the campaign CCFR-CCDAF, contact -
https://firearmrights.ca/en/home/
to make transaction.


✰
We are proud of the work of and impressed with the people involved with the CCFR-CCDAF.

✰
Notes : A campaign for membership and litigation against the illegal ban on firearms
✰
If access to the site is blocked by wordfence, please use a VPN


✰
Faith, Family, Freedom, Free Enterprise, Firearm Rights & Private Property Rights


✰
Get organized, because the enemy sure is….



Also: if there is a problem with the litigation (total government corruption and zero justice)


Battlegroup 301 Incorporated
https://www.battlegroup-301.ca/Welcome/B301_Civil_Defence.html
Knights of the Round Table Church
https://www.battlegroup-301.ca/Personnel_E/Knights.html
Canuck Law -
https://canucklaw.ca


Research, Investigative Journalism, Independent Media (Redpilling Future Nationalists)

Discover a Real Canadian Intel Research Base, with comprehensive subjects, analysis and perspective, that will greatly expand your level of awareness, validate what you may already know and believe on a whole new level. We hope to increase funds for research and translation, and encourage others to be pro-active in the quest to re-establish "Peace, Order and Good government…for the Union of Canada"

✰
Join or make a donation at
CanuckLaw
and receive a savings with Strategic-Enterprise.ca discount of 50% ($25.00) or

✰
Join Strategic Enterprise at a 50% disount ($25.00) when you are a member or intel subscriber of
CanuckLaw
, send the difference for the campaign at
https://CanuckLaw.ca
, to make transaction and sign up.


Individual Creative Imagination is Visionary!

Advance in the direction of the future, the extra-ordinary vision…

Exercise the power to create an awesome future now